Handmade Hearts Porcelain Bauble - I Love You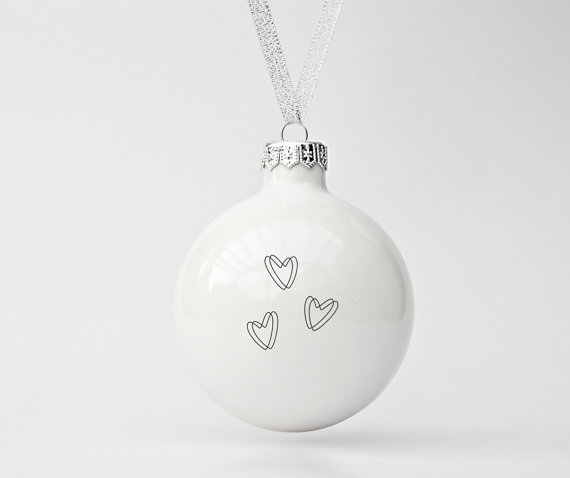 Handmade Hearts Porcelain Bauble - I Love You
GO BIG THIS YEAR.
Each bauble is handcrafted from fine porcelain and polished to perfection. Decorated with a delicate hearts hand-drawn design, it makes the perfect gift. This heartwarming bauble will add a touch of love to any home.
Features
3.5" bauble with silver color ribbon.
High quality materials (English bone china and metal).
Ships in a box for easy gift-giving and storage.
Handmade in UK.