Handmade Porcelain Emoticon Bauble - You Make Me Feel Squishy Inside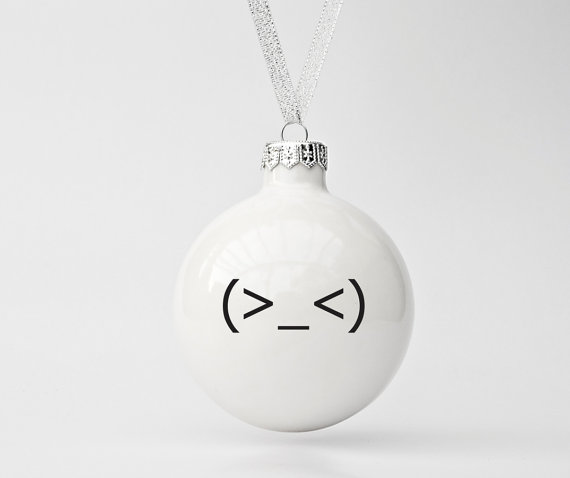 Handmade Porcelain Emoticon Bauble - You Make Me Feel Squishy Inside
GO BIG THIS YEAR.
Before the days of emojis were emoticons. Emoticons are digital icons written with keyboard symbols to represent a facial expression. Like emojicons, they are used in digital messages or text to convey the writer's emotions. A fun bauble that will add joy and delight to any home.
Features
3.5" bauble with silver color ribbon.
High quality materials (English bone china and metal).
Ships in a box for easy gift-giving and storage.
Handmade in UK.